Fintech Fridays with Caleb Avery: Payments and Merchants and Banks, Oh My!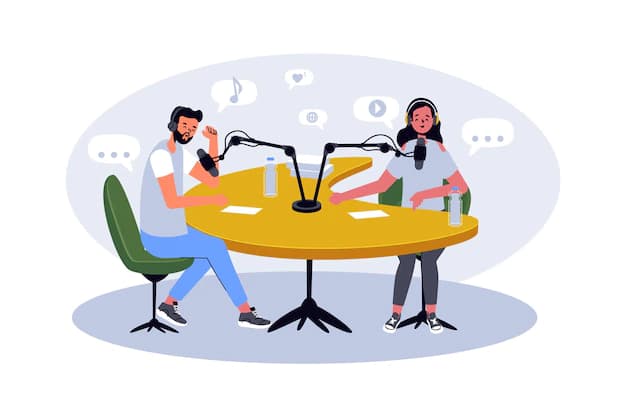 Our founder and CEO, Caleb Avery, recently sat down for his very first 'Fintech Fridays' chat on Twitter with featured hosts, Vaibhav Puranik and Ambika Sharma. Thanks to some wonderfully crafted questions about everything from payments to banks to merchants and more, we think this might have been the most in-depth (and comprehensive) conversation for Tilled to date. Make sure to give it a listen, because you might just learn a thing or two! We even broke down our discussion and identified some of the more interesting topics that Caleb had the chance to chat about. Check out the following Q&A's for more: 
—
Vaibhav Puranik: Let's take a step back. I don't think everybody understands what a PayFac is and maybe also put it in some historical context. Right? Because Stripe is a PayFac, is PayPal a PayFac? Because I think the acquiring industry is fairly complex and fairly specific with which roles people play in that. I don't think people understand it, at least from a consumer perspective. We only look at the issuing banks and sort of issuer side of the world, could you break it down a little bit? What are ISOs and Quirks and processors and Gateways?
Caleb Avery: When I think about the typical difference between a payment facilitator and an ISO — an ISO being an independent sales organization —  one of the big differences in my mind comes down to the card brand rules and regulations. 
When you look at the rules that Visa, Mastercard, Discover, and Amex have established in order for merchants to be able to process transactions at their business under that traditional ISO model, each merchant is getting their own merchant ID and their own merchant account. They each have to go through a very thorough vetting process where there's still rules. For example, the bank's logo needing to be printed on the application and having to collect supporting documentation. Typically, it's a very manual underwriting process that can take a couple of days or sometimes a couple of weeks, depending on the processor. The big difference under the PayFac model (i.e. Stripe, Square, Braintree, PayPal, Toast, or some of the more well known examples of modern day payment facilitators), is they have gone through a pretty extensive vetting process with the banks, the card brands and the acquirers to get registered as a payment facilitator in order to take advantage of this Master merchant, sub-merchant relationship.
The exciting part about that Master merchant and sub-merchant relationship is that once the payment facilitator goes through that vetting process to become that Master merchant, they're able to then create this instant digital streamline, frictionless onboarding experience that really characterized the journey on companies like Stripe and Square. And they're able to do that because they're taking on the liability and bringing on all of those clients underneath them under that sub-merchant model, which really creates a pretty distinct advantage relative to the legacy ISOs.
Vaibhav Puranik: Are there then specific segments or verticals you're focusing more on? And is that also part of your product roadmap? Because I'm thinking of people like, say, a Mindbody or people who understand one specific vertical very well and create hooks into their business, which helps them write from invoicing to tax to reporting to reconciliation, all of that stuff. So wondering if that's part of your roadmap or how are you thinking about sort of focusing on specific subjects?
CA: When you think about what we do at Tilled, there's a fairly broad applicability across most industry verticals that we theoretically could tap into. The practical reality is that there's also some specific feature sets that are needed in a lot of these different verticals in order to truly be successful and have true penetration into any of these markets individually. 
We've identified some key verticals for Tilled and that's influencing our product strategy based on that verticalization. We think key verticals for Tilled are healthcare, nonprofit, gym and fitness management software, property management software, field services and we're starting to see more and more interest within the B2B segment. 
We're also getting a lot of accounts receivable automation platforms that are coming to us. An example of how that's influencing the product roadmap is our adding level two and level three processing capabilities for interchange optimization. You really can't be successful in these B2B environments unless you have those level two and three capabilities. That's kind of a specific example where that vertical-based go to market approach has influenced that product roadmap and the product strategy.
Ambika Sharma: You are in the space of embedded finance. If you could articulate both as the founder of Tilled, but also from a bank's perspective, how is embedded finance good for banks?
CA: My perspective on embedded finance is obviously skewed towards embedded payments. So I'll kind of stick to that in terms of the answer. In my mind, when you think about a bank's perspective, a lot of these banks are actually reaching out to companies like Tilled to try and figure out how to be more competitive within the embedded payments and integrated payments landscape. 
For a lot of these banks, the only solution that they really have available is to help act as a sponsor bank. If an ISV (Independent Software Vendor) or vertical software platform wants to become a fully registered Payfac, ISO (or something like that), that bank can offer them that ability by acting as their sponsor bank. Most banks don't really have turnkey solutions to offer to these ISVs that aren't ready to become an ISO or a registered payment facilitator. 
That's where these banks are reaching out to platforms like Tilled to see if they can act as a sponsor for us. Doing so enables them to capture leads that come to them that aren't quite ready to become a registered PayFac or a registered ISO, but want to benefit from the revenue stream associated with, particularly on the settlement side, for a lot of these banks. 
It also can become a challenge for a lot of these banks as they think through how to regulate and monitor new payment facilitators.That's been a topic that I've certainly had a lot of conversations with a number of our sponsor bank partners and banks that were in conversation with. Some of their hesitation around partnering with some of our competitors is that they're going to get a lot of first-time payment facilitators. Anytime you're launching as a first-time PayFac, you're learning and a lot of banks don't necessarily want to be a part of that learning experience (for seemingly obvious reasons). 
So, it creates a challenge for a lot of these guys as they think through what types of Fintechs and software companies they want to support and do they really have the tools to be able to offer what these guys are looking for?
—
And that's a wrap on our favorite questions asked during this interview. To hear the entire Fintech Fridays chat with Caleb, click the link below!
The Fintech Friday Chat: Caleb Avery of Tilled

And if you liked Caleb's answers as much as we did, reach out to the Tilled sales team to learn more!