Meet the New Standard for Embedded Payment Processing
Take Charge of Your Payments Experience with PayFac-as-a-Service
Embed, monitor, and monetize merchant payments with Tilled PayFac-as-a-Service.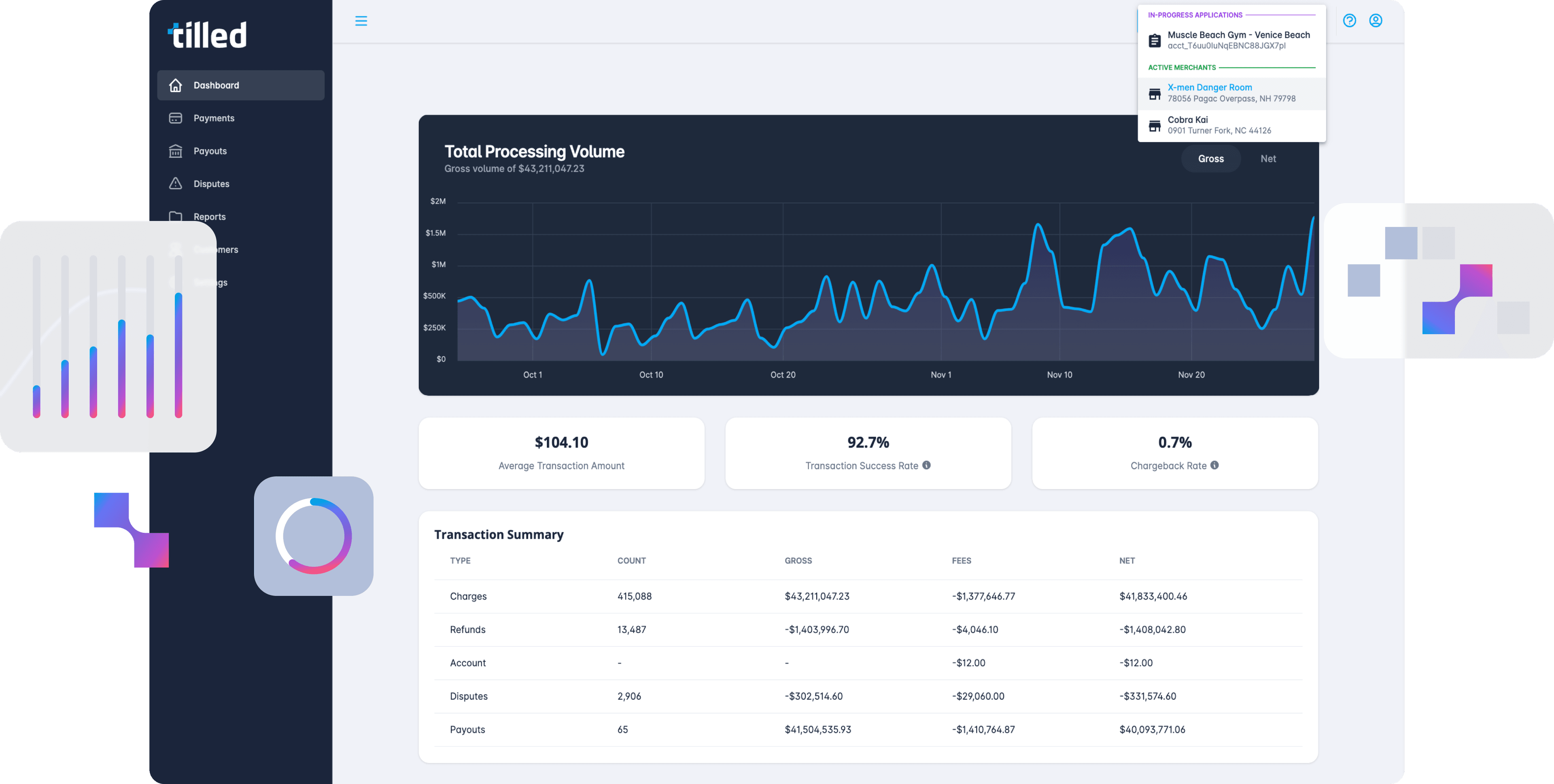 What is Tilled
PayFac-as-a-Service?
PayFac-as-a-Service (PFAAS) combines easy-to-integrate payment technology, full-service offerings, and transparent pricing to deliver software companies a simple way to harness the full power of payment facilitation – minus the upfront cost, overhead, and liabilities.
Developer-Friendly APIs
Go-To-Market Support
Transparent Pricing Model
Go Beyond Payment Processing With Tilled PayFac-as-a-Service
Empower Innovation
Maximize Revenue
Optimize Merchant Portfolio
Mitigate Risk
Feeling disruptive? We have the technology, coaching, and cutting-edge tools to realize your payment vision and create best-in-class user experiences.
Reduced Development Burden
Embed payments in weeks, not months or years thanks to our developer-friendly APIs.
Free Sandbox Access
Check out everything Tilled has to offer and get a little test-happy in our sandbox environment.
Turnkey White-Label Experience
Create a seamless user experience by adding your logo and brand colors to elements of our payment solution.
Close More Integrated Sales Opportunities with PayFac-as-a-Service
We love teaming up with Independent Sales Organizations (ISOs), Resellers, and Consultants to make payments a breeze for their software companies.
Easy-to-Embed Payments,
Hard-to-Beat Benefits
That's PayFac-as-a-Service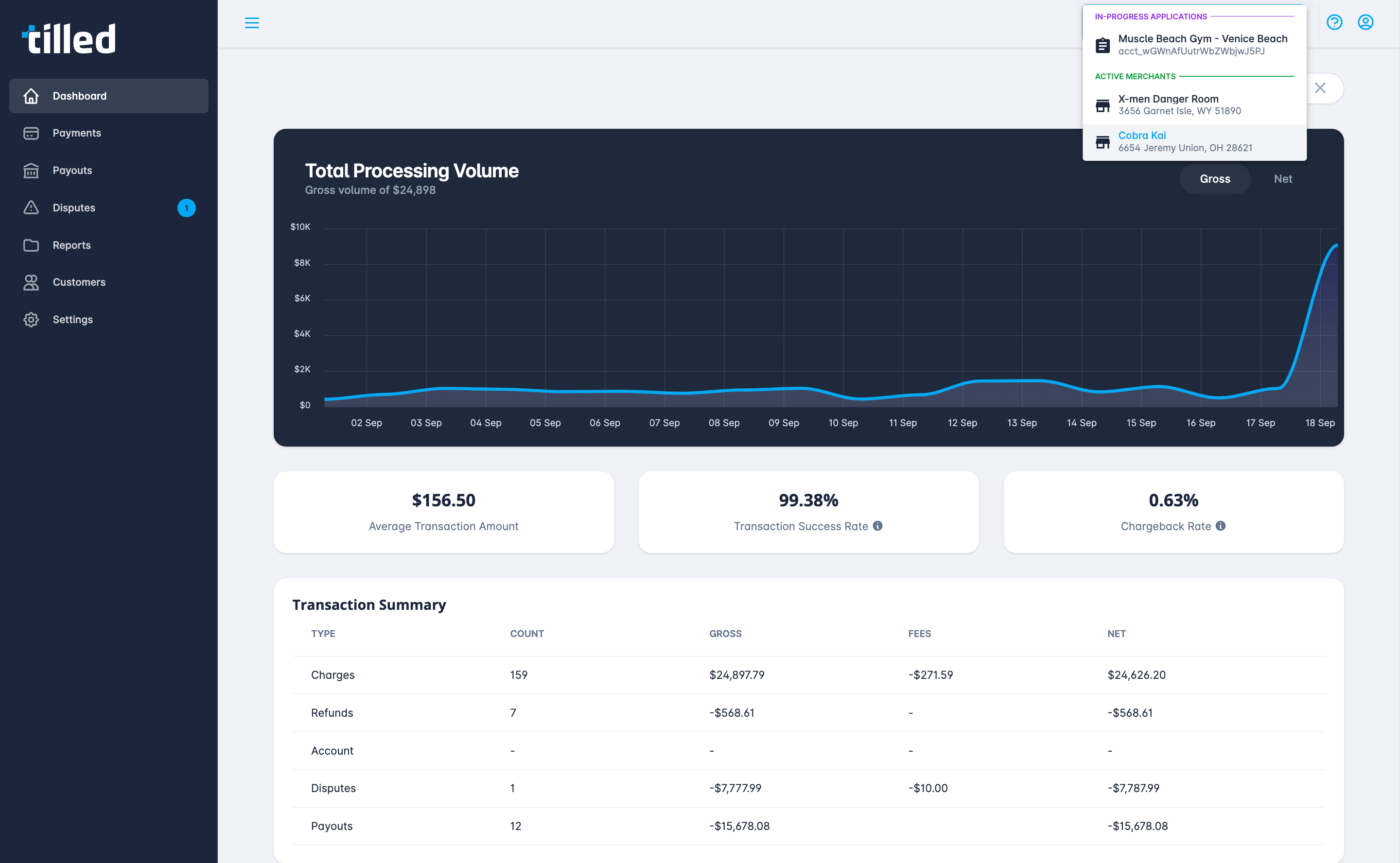 Tilled makes it easy for software companies to turn every merchant transaction into an opportunity to earn and maximize revenue potential. What's stopping you from getting started?